Procaffeinating- the tendancy to not start anything until you've had a cup of coffee.
WRITTEN ON 17 November 2017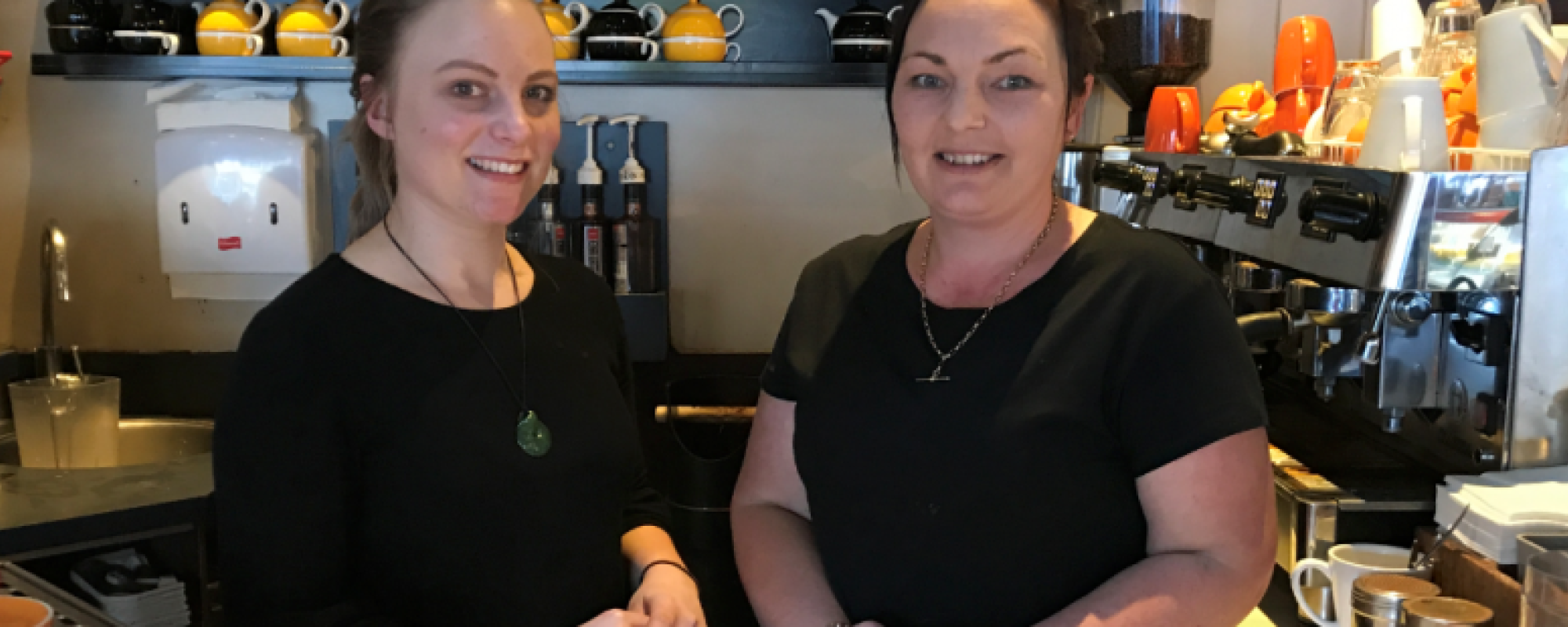 Stephanie Davies and Kelly Parker know the secret to a good coffee. They have to. As the lead baristas at Capers Café they are like finely tuned athletes, often making 500 cups of the good stuff before most people are contemplating a morning tea break.
With a reputation for consistently good coffee and now serving Organico -coffee with a conscience, (Fairtrade and organic) Steph and Kelly pride themselves on each work of art they create. They are passionate about imparting their skills and knowledge to the rest of the Capers Barista team.
Steph has been part of the Capers family for seven years and Kelly for four, with both of them able to work under the pump on busy weekends, where a good caffeine fix may seem like a matter of life and death to some.
So what's the secret? According to Steph a good coffee needs to be nice and hot, and full-bodied (very similar to her boyfriend). "It is a process that can't be rushed no matter how busy the café is. You can't pour it too fast. You have to pour the milk a certain way."
Both head Baristas agree that the choice of bean is fundamental to a good coffee. If it's a tad old, you can certainly taste that there's a lack of flavour, but if it's too fresh it means it is gassy and oily and that be just as problematic.If you leave too much in the grinder it can change the way it pours.
The pair feel strongly that having baristas who know, understand and love coffee is a key factor in the success of any café.
The barista staff are highly valued and crucial to the Capers mantra of exceeding customer service expectations. This helped the café to its win in the 2017 Meadowfresh Café of the Year award.
The elevated Capers Coffee station provides the perfect vantage point for the baristas to see who is walking through the door and have their regular fix under way before they've reached the till.
Consistency is a top priority amongst the team and Kelly explains "we need to give them the same quality of coffee every time – that's what we are known for. We have a Capers' way, even down to the way the chocolate or cinnamon is sprinkled."
Over recent times the pair have noticed a few changes in coffee trends – mainly around the milk and milk alternatives.
"In the past year or so almond and soy have become quite big. I think people are more informed and making health conscious decisions. Frothing different types of milk comes with some getting used to, they aerate differently and have to be heated different ways," shares Steph.
Turmeric lattes and matcha lattes are also growing in popularity, and they know coming into summer iced coffees are set to increase.
"We love keeping up with the trends, and seeing what will come out next."
To conclude with the wise words of Howard Schulz which the baristas at Capers know to be true.
"I was taken by the power that savouring a simple cup of coffee can have to connect people and create community."