new winter menu, happy hour + home deliveries
WRITTEN ON 15 June 2020
new winter breakfast + lunch menu

our new winter breakfast + lunch menu is available from 7am till 3pm, daily.
on it, you'll find our signature dishes that we know you love, along with new dishes to choose from.
new additions include our salmon bagel, loaded scrambled omelette and peanut butter + strawberry waffle - all shown in the photos.
along with our world-famous eggs benedict - served with your choice of pork belly, salmon, bacon or spinach + avocado which has always been a firm favourite.

you can view the new menu
HERE
, then join us soon! we can't wait for you to try it.
join us for happy hour!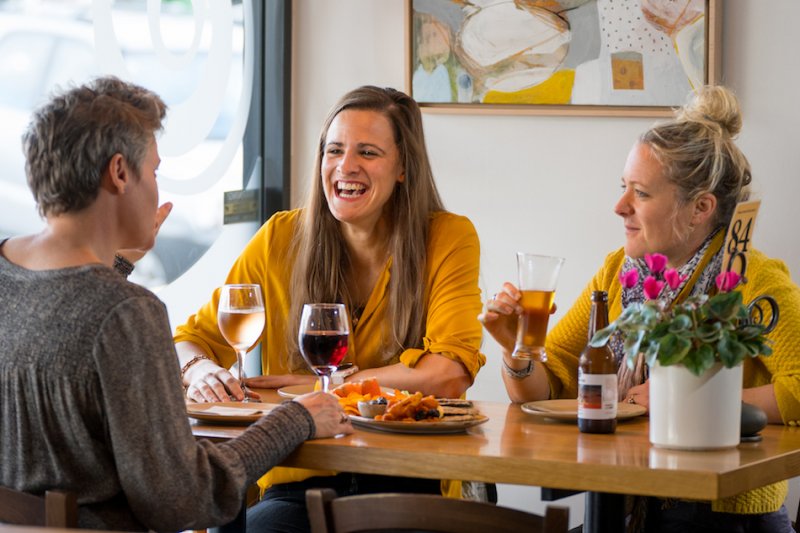 everday from 5pm till 7pm we bring you happy hour on ALL wine, beer + gin. choose from our fabulous range of local + new zealand wines, craft beer and new zealand distillery gin.
gin offerings include Little Biddy from Reefton on the Westcoast and Scapegrace Black, the magic gin that turns from an inky black colour to a beautiful blush pink when tonic is added.
gather your friends and join us for a catch up over happy hour - with drink prices that will put a smile on your dial.
capers home deliveries.


during lockdown, we launch a new our new home delivery service. meaning you can order ready-made meals, fruit and vegetables boxes, cakes, desserts and staples, like eggs, milk and bread - delivered directly to your door.
take the stress out of preparing evening meals with our delicious heat + eat meals, providing exceptional value for money, with great options available.
lamb shanks, stuffed chicken breast, vegetable lasagna, beef lasagna, stuffed capsicum and more - delivered on Wednesday, Friday or Sunday after 3pm and prior to 6pm, you'll receive a text notification that your order is on the way.
add fruit and vege along with staples and you're sorted for the week, or the weekend!
click HERE to find out more about our home delivery service - it's perfect for your family, to send as a care parcel to loved ones or those who have just welcomed a new addition to their family.