fathers day. no socks. no hankies. no undies.
WRITTEN ON 24 August 2020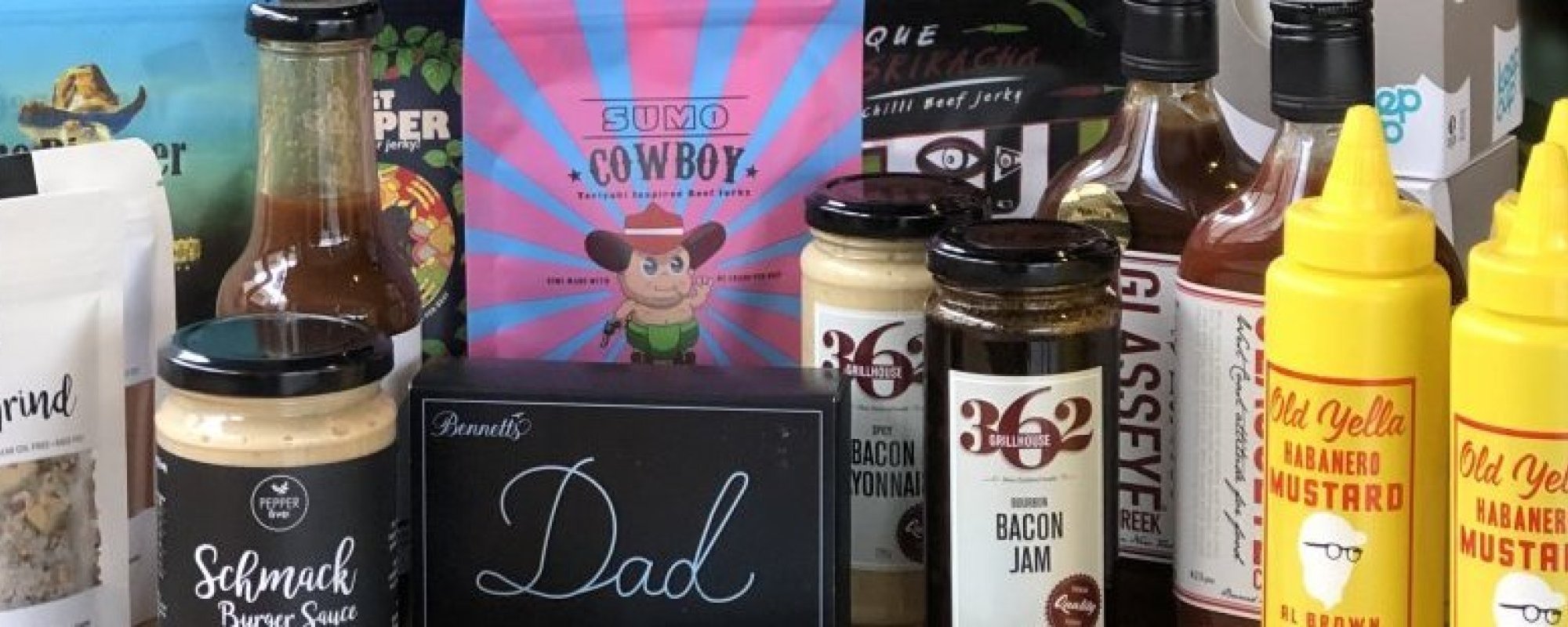 fathers day is sunday the 6th of september and we've got loads of great gift ideas and cards that we know dad will love....plus you'll be supporting local with new zealand made artisan products from capers cafe + store.

al browns old yella habanero mustard
squiggle over a really good hot dog, baste over a rack of baby back spareribs, dollop a spoonful into your mince patties, squirt onto a burger or add to dressings or mayo to add some zinginess to your next meal! it's a lick of yellow that dad will love!
glasseye creek wild meat sauce + pretty hot meat sauce
glasseye creek meat sauce, born in a pub in little wanganui on the west coast. goes perfectly with everything from beef to pork, sausage rolls to pizza. it's also great as a marinade for meat or adding some guts to your casseroles.....but whatever you do, don't add it to whitebait.
362 grillhouse bourban bacon jam + bacon mayonnaise
dad will be stoked you're bringing home the bacon with the great range of 362 grillhouse sauces and mayo's. we've added two new products - bourbon bacon jam and spicy bacon mayonnaise just in time for fathers day!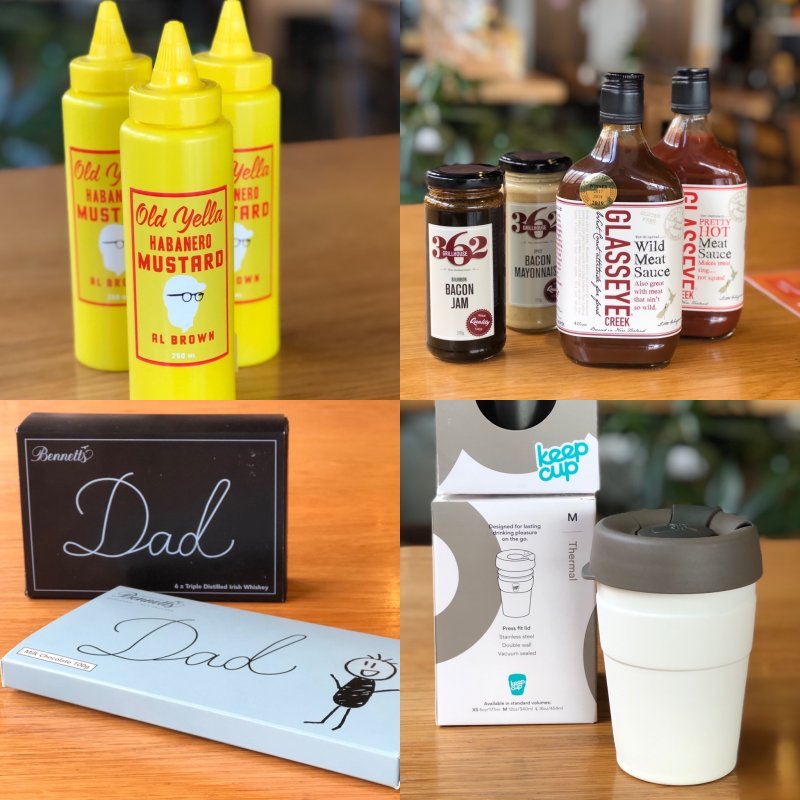 bennetts of mangawhai - chocolatiers
bennetts have done it again with chocolate treats dad will love. choose from gift box bon bons filled with triple distilled irish whiskey ganache or pop a dad message block, available in dark or milk chocolate with an iCandy card for dad to enjoy with his favourite cuppa.
keep cup - thermal
keep cups new thermal cups are proving to be a firm favourite with those who like their coffee or tea on the go, as well as keep in warmer longer with it's double-wall stainless steel design. vacuum-sealed thermal insulation. press-fit lid, easy to drink from lid on or off. plus when you purchase a reusable cup from capers cafe + store, we'll fill it for free - or give you a coffee voucher to pass onto dad. it's our commitment to help #reduce #reuse #recycle
stripped jerky - small batch + handcrafted
made from nz raised grass-fed beef, all natural flavours, colours and preserving techniques. it really is the ultimate portable power snack perfect for the outdoors, sports and enjoying with a cold beer - what dad wouldn't love it......well maybe a vegeterian one!
pepper & me - rock out with your wok out, man rub, man grind + schmack burger sauce
we totally love the pepper & me range. and if you haven't tried it - where have you been! capers cafe + store offer nearly the whole range of pepper & me products with new sauces due shortly. we're certain dad would love a big daddy-o burger with pepper & me's new schmack burger sauce for dinner on fathers day.
plus don't forget we can also make gift baskets to order - filled with these products and more, delivered anywhere in the country for fathers day. or give dad some capers cafe + store vouchers so he can come and join us for dinner - and choose from our impressive winter menu.
what ever you get up to this fathers day - make sure you pick up the phone and call all those incredible men in your life - weather they're your dad, father figure or just an all round top bloke!

happy fathers day dads!

love
capers cafe + store