easter treats | new nz artisan products | new winter menu
WRITTEN ON 4 April 2022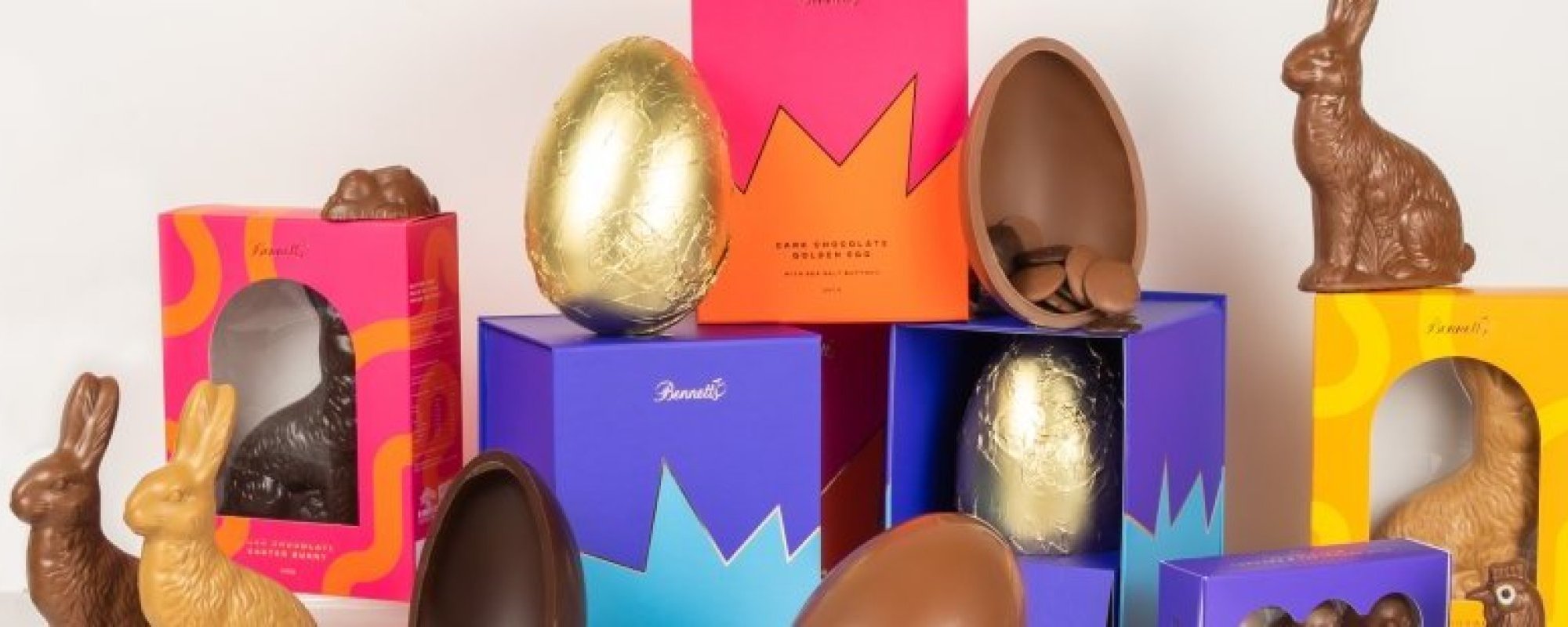 we're in full swing of easter with eggs and treats from bennetts of mangawhai and volcanic chocolate.

we have delicious organic sourdough hot cross buns from flaveur breads and hot cross buns from pandoro panetteria both perfect served warmed with lashings of butter.

plus there's easter gift boxes, which can be collected in-store or delivered straight to your door anywhere in new zealand. They're full of our favourites for easter - the perfect gift for family + friends - or those in isolation. visit our gift box page to order here.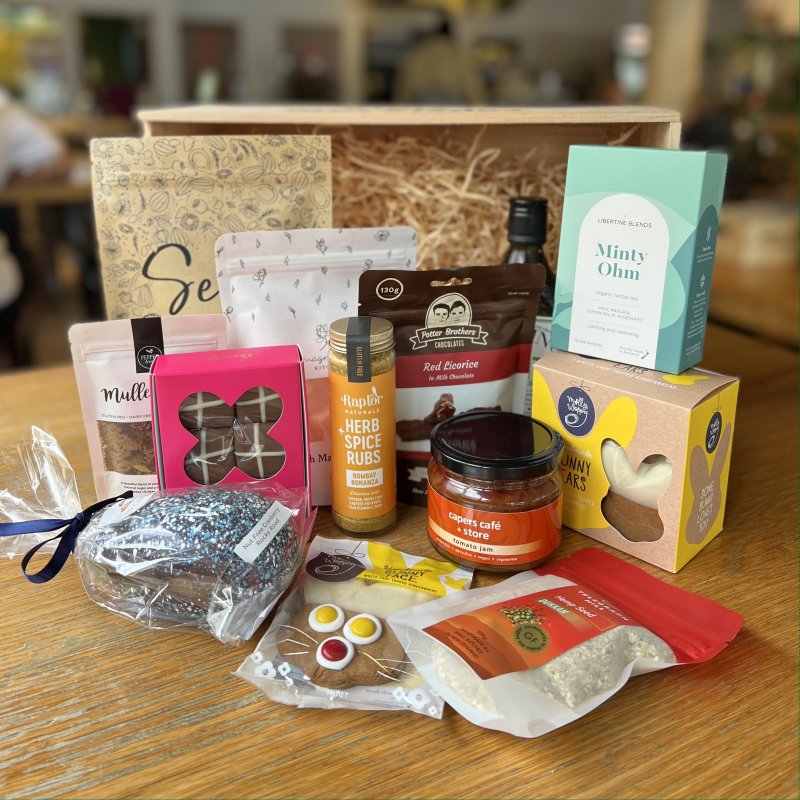 we love our store - it gives us the opportunity to showcase incredible new zealand artisan products. new additions include.....

apostle hot sauce made in paekākāriki on the kapiti coast, by lydia + mat. this range of six sauces including judas iscariot - spicy smoke barbecue and saint matthew - chocolate & manuka chipotle, not only tastes good but looks good too! we're fairly certain you'll love these as much as we do!

pepper & me have added a new product to their range "goan to bombay" is the perfect fragrant northern indian spice blend to take you on a voyage around the world with its endless possibilities - pefect for dahl, curries + more!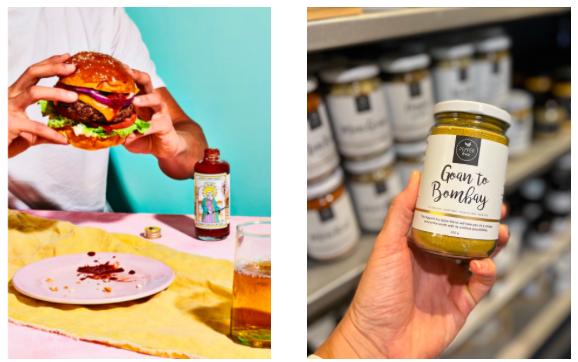 and al brown has released his new simply red kasundi ketchup. the spice has been dailled up with the wonderful indian aromatics while still staying true to that tomatoey goodness in a classic tomo-sauce! perfect on fish + chips, sausages, burgers + more! goes great with a lick of old hella habanero mustard.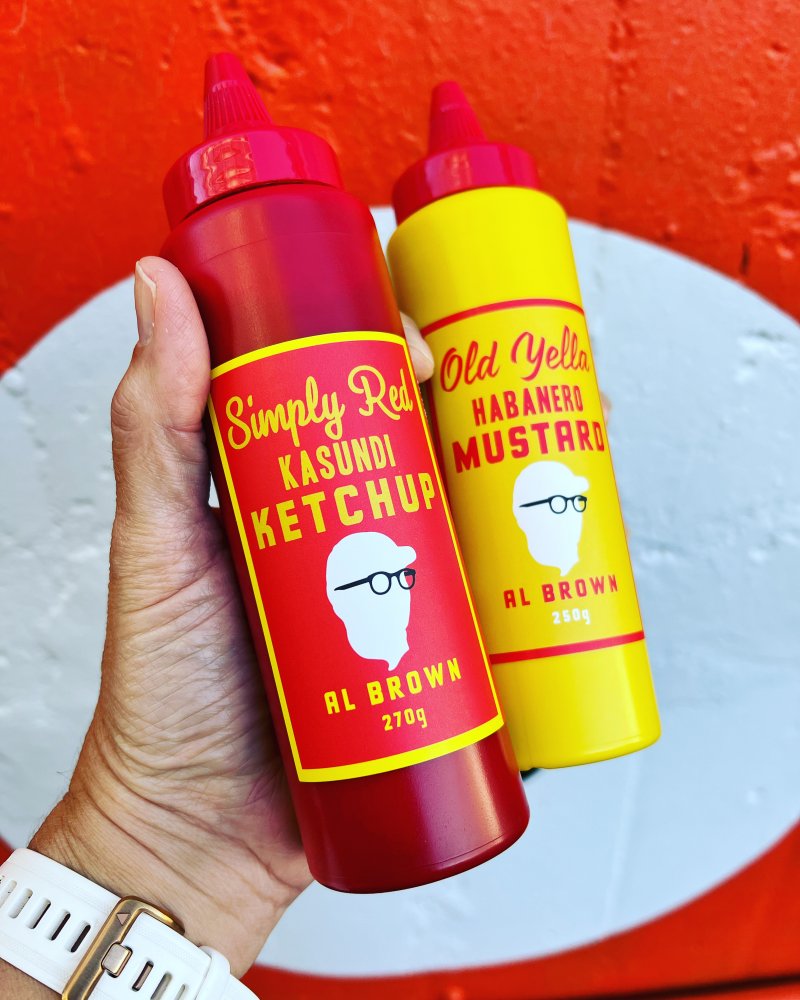 magnolia kitchen's boxed baking but better range is also available in-store at capers cafe + store. including their incredible hot-cross bun mix, which has sold out on their online store. grab your own box today - and fill your home with the incredible mixed spice smell of these delights fresh out of the oven.

and we're counting down to our new winter menu arriving soon! make sure you like | follow us on Facebook @CapersCafe and Instagram @capers.cafe to find out more about what new comfort dishes we're adding for the cooler months!
thank you for choosing to support local! we appreciate you more than you know!

the capers cafe + store team
xx